Trainer Plus is the pipeline for online fitness content and support
Not a fitness professional? Check out Fitness+ to discover fitness content.
The future of fitness is about creating content and support options that scale your knowledge to everyone.
Everyone wants mobile fitness content and programming.
Trainer Plus makes that happen.
5 New ways to engage and sell
Trainer Plus creates new ways for you to sell your content and support to everyone. More than just online training, offer services that fit into any schedule and budget and be able to add value in every interaction. Change the 'if' you can help someone with their fitness into 'how' you can help.
Take a long term approach to people's goals
With multiple service options and automated follow up, support people all the way through their long terms goals and beyond. Scale service up and down as needed, while Trainer Plus ensures you will talk to them when they need a reassessment or new program. Get people started, support them along the way, and keep them as clients for the long term.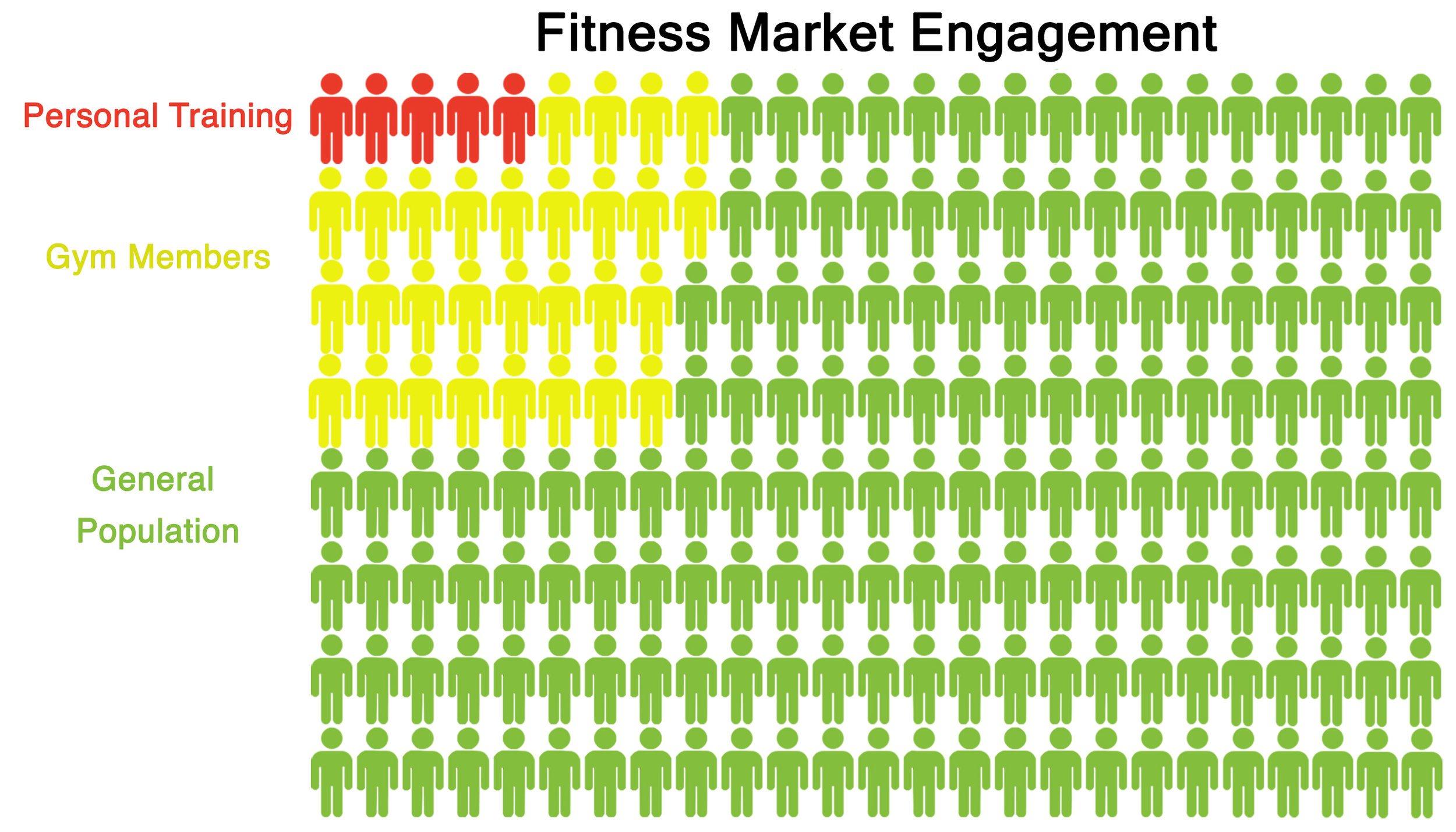 Support new people and markets
With only about 2.5% of people having a personal trainer (red) and 17% a gym membership (yellow), the real opportunity is reaching new markets with new options to provide content and support. Stop working hard to try to grow the red and expand your services to chase the green.
We have learned from over 4000 trainers and their clients to continuously evolve and improve Trainer Plus.
We took that knowledge and approach to develop the Trainer Plus for Gyms version to be able to fit any business and service model: